---
COVID-19 Awareness
The safety and well-being of our patients, staff, and community is our highest priority at OrthoTexas. It is important for our patients to know that we have implemented several new procedures and protocols at our offices in order to protect the safety of everyone involved. We are monitoring the recommendations of the Centers for Disease Control (CDC), World Health Organization (WHO), and the Texas Department of State Health Services (DSHS) very closely in order to ensure that we are doing everything possible to reduce the potential spread of COVID-19 in our communities.
Click here to learn more about our COVID-19 Policy and frequently asked questions.
---
Our offices have resumed our normal schedules to take care of all our patient's needs. We remain committed to doing our part to limit the spread of the virus and protect our patients and staff. For your safety, we are screening every person who enters our building, requiring cloth face coverings, and continuing to practice social distancing in our offices. We do not recommend coming into the office if you are considered at higher risk for severe illness from COVID-19. If you have had a surgery, procedure, or appointment that was rescheduled due to the COVID-19 situation, please call our office at 972.492.1334 so that we can resume your treatment.
---
---
Award-Winning Team of Physicians
---
Receive care from doctors recognized by D Magazine as "Best Doctors in Dallas," "Best Doctors in Collin County," and voted by Texas Monthly as "Super Doctors in Texas" for more than 10 years straight.
---
---
Complete Orthopedic Care In Your Backyard
---
Your musculoskeletal system, which makes up your bones, muscles, cartilage tendons, ligaments, joints, and other connective tissue, is complex. When you're in pain, your injuries and conditions affect your life in some way, guaranteed. Our philosophy is simple; organize one of the largest groups of board-certified and fellowship-trained orthopedic physicians in Texas, provide patients with access to the latest technology and imaging, offer multiple convenient locations complete with rehabilitative therapy and provide on-site surgical centers. As one of the most comprehensive physician-owned orthopedic groups in North Texas, we are the right choice to help you begin your journey to recovery.
---
---
OrthoAM
---
At OrthoAM, you can be seen by an orthopedic surgeon without an appointment for immediate care. We treat patients of all ages with non-life-threatening orthopedic injuries and conditions such as recent sprains, strains, and fractures.
---
---
The OrthoTexas Difference
---
Same Day Care
We understand that life doesn't stop because you're hurt. Same-day appointments often available at all locations.
Athlete Trusted
Top athletes trust their care to OrthoTexas when their career depends on the best care.
We're Experienced
With over 4 decades of experience at hand, we will take exceptional care of you.
On-Site Imaging
On-site imaging at each of our locations, which greatly reduces the time needed to receive a diagnosis.
Highest Rated
OrthoTexas is proud to continuously be one of the top-rated Orthopedic practices in Texas.
Technology
Our team utilizes cutting edge technology to provide the best possible patient care.
Rehabilitation
Cutting-edge therapies and treatment to athletes to not only recover from injuries but to help prevent them.
All Ages
We see patients of all ages, no matter what activity level or stage of life!
---
What we Offer
---
At OrthoTexas, we are proud to offer patient-focused orthopedic care to children, teens, and adults throughout the state. In addition to our physicians who specialize in particular areas of the body, our team also includes a number of general orthopedists who are equipped to treat every joint in your body.
As an athlete, you spend countless hours preparing your body to perform at it's best. When an injury or chronic condition limits your ability to compete in the sport you love, it can be devastating. At OrthoTexas, our sports medicine physicians offer cutting-edge therapies and treatment to athletes to not only recover from injuries, but to help prevent them in the first place
We are proud to offer on-site imaging at each of our locations, which greatly reduces the time needed to receive a diagnosis. In most cases, our physicians are able to review your x-rays and provide a comprehensive diagnosis during your initial appointment, helping you start your recovery that much faster.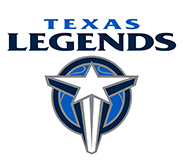 ---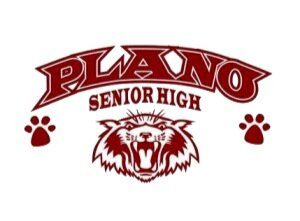 ---
---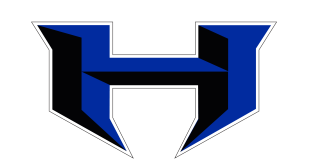 ---
---
---
---
---
---
Recent Blog Entries
---
latest posts
---
---
---