Dr. Sethi is a board-certified physical medicine and rehabilitation physician who specializes in neck and back pain, non-operative spine treatment including spinal injections and minimally invasive spinal procedures, sports medicine, injuries and arthritis of the shoulders, hips, and knees. She is a recognized State of Texas Worker's Compensation Disability and Impairment Rating physician, and an expert in electrodiagnostics (EMG and nerve conduction studies). She has been in practice at OrthoTexas since 2008.
Dr. Sethi has been chosen as an America's Top Choice Physician and a Patients' Choice Top Texas Physician. She has been recognized by her peers as Best in Collin County and Best in Dallas by D Magazine, and recognized as a Texas Super Doctor. Dr. Sethi was among the first physicians in North Texas to perform radiofrequency decompression of bulging lumbar discs and is one of few to perform radiofrequency ablation rhizotomies on the neck, low back, sacroiliac joints, and thoracic spine. Dr. Sethi is trained in ImPACT testing and the medical management of sports concussion injuries.
Dr. Sethi graduated as a Presidential Scholar from Harvard University with high honors and received her medical degree from the State University of New York where she was elected to the prestigious Alpha Omega Alpha honor society. Dr. Sethi completed her residency at the University of Virginia in Charlottesville and at Weill Cornell-Columbia Hospitals in New York City. She completed her fellowship in Interventional Spine and Sports Medicine at the top-ranked Hospital for Special Surgery in New York City where she served as a team physician for NCAA Division IA men's and women's soccer and basketball and was a medical captain for the New York City Marathon.
Dr. Sethi has lived and practiced in Dallas since 2008. She has served on the medical team for the Dallas White Rock Creek Marathon and the Collin County Classic. She enjoys sports, music, and the outdoors.
Primary Specialties
Physical Medicine & Rehabilitation
Spine
Sports Medicine
Education Highlights
Undergraduate – AB with High Honors from Harvard College, Cambridge, Massachusettts
Medical degree – State University of New York – Alpha Omega Alpha National Honor Society
Residency – Weill Cornell-Columbia Hospitals, New York, NY
Residency – University of Virginia, Charlottesville, VA
Fellowship  – Interventional Spine and Sports Medicine, Hospital for Special Surgery, New York, NY
HONORS AND DISTINCTIONS
Recognized among D Magazine's Best Doctors in Collin County – 2019, 2020, 2021, 2022
Recognized among D Magazine's Best Doctors in Dallas – 2019, 2020, 2021
Recognized as a Texas Super Doctor – 2021
Honored by Vitals as a 5-year winner of the Patient's Choice Award and the Compassionate Doctor Award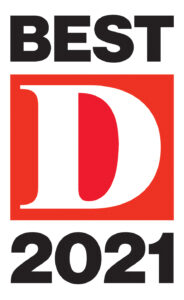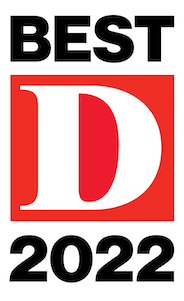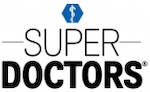 The Orthopedic physicians, surgeons, and physical and occupational therapists at OrthoTexas offer the best available treatment options for all foot and ankle related medical conditions. We provide personalized care to patients recovering from surgeries or injuries.