Mitchell F. Fagelman, M.D.
Dr. Fagelman is a fellowship-trained orthopedist who specializes in complex shoulder and elbow surgery along with sports medicine. He graduated from the school of Liberal Arts at the University of Texas – Austin and received his medical degree from The University of Texas Health Science Center at Houston. He completed an internship and performed his orthopedic residency at Loyola University Stritch School of Medicine in Chicago. He completed a fellowship in Shoulder and Elbow Surgery at the University of Pennsylvania in Philadelphia in 2006. Having grown up in a family of 4 boys who were active and athletic – orthopedic surgery seemed to best suit his interest in sports medicine and athletic injuries. At the time of his training, shoulder surgery was quickly advancing in terms of new procedures and technology and he saw that as an exciting area to focus.  
Dr. Fagelman is specialized in many injuries and conditions that affect the shoulder and elbow. This includes joint replacement, fractures, arthroscopic rotator cuff repair and non-operative care.
Shoulder conditions that he commonly sees include: shoulder fractures, clavicle injuries, shoulder dislocations, arthritis, frozen shoulder, rotator cuff disease, biceps tendon tears, labrum injuries, shoulder instability and shoulder muscle dysfunction.
Common elbow conditions treated by Dr. Fagelman include: tennis elbow, golfer's elbow, distal bicep tendon tears, elbow arthritis, elbow fractures and elbow instability
He is also a specialist in revision shoulder and elbow surgeries, failed shoulder replacements, infections and complex shoulder and elbow reconstructions.
Dr. Fagelman sees patients who are both young and old. He sees many young kids for sports injuries, commonly overhead or throwing injuries from baseball or volleyball, but he also sees older adults, who may have degenerative shoulder conditions, such as arthritis or rotator cuff tears.  These are healthy and active people who want to do things with less pain. Dr. Fagelman works to individually tailor treatment plans to fit the lifestyle and the specific needs of each patient. He believes in talking with the patient to determine what best suits their needs. 
" I find it to be satisfying to have the opportunity to make this type of an impact on patients. My philosophy and approach to care is conservative and rehabilitative in nature. While surgery is a great option, when needed, it is not always necessary. If an individual can get the same recovery and results without surgery, that is always better."
Dr. Fagelman has served as Vice-President at THR – Plano. He has been consistently recognized as a Rising Star in Texas Monthly, as A Texas Monthly Super Doctor and one of D Magazine's Best Doctors.
Dr Fagelman loves the outdoors, is an avid skier and an occasional golfer. He enjoys traveling to Montana and fishing. He also spends a lot of time with his family and enjoys watching his kids play sports; his daughter is a lacrosse player and his son plays soccer.
Primary Specialties
Shouder Replacement
Elbow Replacement
Shoulder Arthritis
Clavicle Injuries
Sports Medicine
Education Highlights
Fellowship – Shoulder and Elbow Surgery – University of Pennsylvania – Philadelphia, PA 2005-06
Residency – Orthopedic Surgery – Loyola University Medical Center – Chicago, IL – 2000-2005
Medical – University of Texas Health Science Center – Houston, TX – 2000
HONORS AND DISTINCTIONS
The 2005 Charles M. Schwartz traveling Fellowship – June 2005
Excellence in Research – Loyola Department of Orthopaedics – May 2005 Second Place
Chicago Trauma Resident Research Conference – 2002
Ansen L. Williams Scholarship Award – 1991-1995
Voted: Texas Monthly Rising Stars Edition 2015 – 2016
Voted: Texas Monthly Super Doctors – 2017 – 2020
Recognized among D Magazine's Best Doctor in Dallas – 2017
Recognized among D Magazine's Best Doctors in Collin County – 2019 – 2021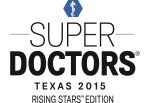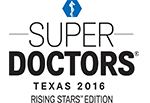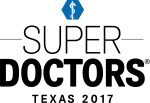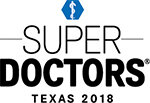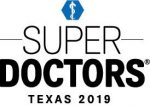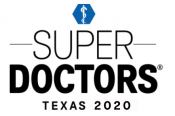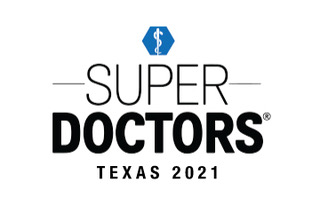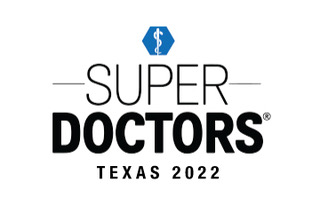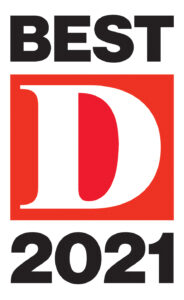 The Orthopedic physicians, surgeons, and physical and occupational therapists at OrthoTexas offer the best available treatment options for all foot and ankle related medical conditions. We provide personalized care to patients recovering from surgeries or injuries.