Jason Alder, MD, FAAOS is a board-certified and fellowship trained orthopedic spine surgeon. He is a specialist in minimally invasive spine procedures and offers patients the most modern and comprehensive approach to spinal care, with a focus on patient safety and individualized treatment.
Dr. Alder received his undergraduate degree in Neuroscience from Brigham Young University in Provo, Utah, where he found himself fascinated by nerves and their inner workings. He also spent two years in Spain doing missionary and service work and speaks fluent Spanish and Portuguese. It was during that work that he found out how important service and helping people were to him, and that led him down a path to pursue medical school.
He attended medical school at the University of Arizona in Tucson and went on to complete a residency in general surgery at the University of Oklahoma. At that time, he thought he wanted to be a trauma and vascular surgeon, but the more he learned about orthopedics and spine, the more he felt that was ultimately what he was meant to do.  Not only did he have a lot of interest in spine surgery from his earlier neuroscience training, but he found it appealing that he could work with patients who could get better almost instantly after a well-performed spine surgery.  He enjoyed the opportunity to help patients and have an immediate impact on their life. Dr. Alder, subsequently, moved to Houston to complete a four-year residency in orthopedic surgery at Houston Methodist Hospital, one of the largest hospitals in the country.  Once finished, he completed a combined Neurosurgical and Orthopedic Spine Surgery Fellowship at the world-renowned Mayo Clinic in Rochester, Minnesota. In this exclusive fellowship he was able to work with complex spine neurosurgeons and musculoskeletal oncology spine surgeons. 
Dr. Alder treats patients the way he treats his own family. He believes in trying conservative therapies first and utilizing non-surgical treatments as much as possible. When surgery is necessary, he is focused on providing the least invasive and safest procedures. Dr. Alder is experienced in the most modern advancements including minimally invasive techniques, robotic spine surgery, computer-navigated spine surgery and motion-preserving operations.  He is trained in spinal trauma, reconstruction and deformities, such as scoliosis. He is experienced in cervical spine surgery, laminectomies, discectomies, fusions and artificial disc replacements. 
When Dr. Alder moved to Houston in 2012 for his orthopedic residency, he and his wife fell in love with Texas. Together, they have three children and a dog.  Dr. Alder grew up in a family of five boys in Phoenix, AZ and his life was filled with sports and activities – from baseball, basketball, football, golf, surfing, camping and hiking. He continues that lifestyle today with his own family. He coaches his kid's sports teams, plays team sports, wakeboards and wake surfs and the whole family enjoys outdoor activities together.  
Primary Specialties
Orthopedic Spine
Minimally-invasive Spine Surgery
SECONDARY SPECIALTIES
Cervical Spine  – Neck
Lumbar Spine – Low Back
Thoracic Spine 
Robotic Spine Surgery
Spinal Reconstruction
EDUCATION HIGHLIGHTS
 Fellowship in Neurological and Orthopedic Spine Surgery – Mayo Clinic, Rochester, MN
Residency in Spine Surgery – Houston Methodist Hospital, Houston, TX
Residency in General Surgery – University of Oklahoma, Tulsa, OK
Medical School – University of Arizona College of Medicine, Tucson, AZ
Undergraduate in Neuroscience – Brigham Young University, Provo, UT
HONORS AND DISTINCTIONS
Eagle Scout
Association of American Indian Physicians
Search and Rescue SCUBA-Diver
Cub Scout Leader – 2006 – 2014
Special Olympics Utah, Organizing Committee – 2003 -2006
PROFESSIONAL AFFILIATIONS
American Academy of Orthopedic Surgery
American Medical Association
Texas Medical Association
Texas Orthopaedic Association
North American Spine Society
Society for Minimally Invasive Spine Surgery
Society of Lateral Access Surgery
Cervical Spine Research Society
Mayo Clinic Alumni Association
AO Spine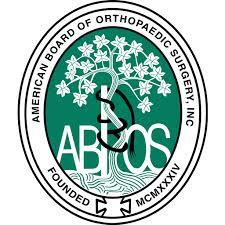 The Orthopedic physicians, surgeons, and physical and occupational therapists at OrthoTexas offer the best available treatment options for all foot and ankle related medical conditions. We provide personalized care to patients recovering from surgeries or injuries.