Dr. Guess is a fellowship trained orthopedic surgeon who specializes in the treatment of spine and minimally invasive spine conditions including fractures, sciatica, neck and back pain, osteoporosis, herniated disks, scoliosis, and various types of spine deformities. He treats his patients using non-operative and operative methods including physical therapy, injections, spine stimulators, disk removal and replacement. Dr. Guess treats patients of any age from pediatrics to adults at our Carrollton location since 1995.
Guess was raised in the Washington, D.C. metropolitan area and has practiced orthopedic surgery in Texas since 1995. After graduating from the United States Air Force Academy in Colorado, he attended graduate school at Wright State University in Dayton, Ohio. Dr. Guess completed medical school at the University Of Michigan School Of Medicine in Ann Arbor and then went on to completed his orthopedic surgery residency at University of Cincinnati Medical Center. He then went on to complete his fellowship in adult and pediatric spine surgery at University of Louisville in Kentucky.
A motto Dr. Guess lives by is, "If you listen to the patient, they will tell you what is wrong." He believes that by simply taking the time to listen, together they can come up with a solution to get them back to their active and healthy lifestyle.
He has been married since 1990 and has one son.
Primary Specialties
Minimally Invasive Spine
Shoulder
Spine
Education Highlights
Fellowship – Adult and Pediatric Spine Surgery – Leatherman Spine Center – University of Louisville – Louisville, Kentucky – 1993-94
Residency – Orthopaedic Surgery – University of Cincinnati Medical Center- Cincinnati, OH – 1989-93
Internship – Department of General Surgery – University of Cincinnati Medical Center – Cincinnati, OH – 1988-89
Externship- Howard University Medical Center – Department of Orthopaedic Surgery – Howard University – Washington, D.C. – 1986
Medical School – University of Michigan School of Medicine – Ann Arbor, Michigan – 1984-88
HONORS AND DISTINCTIONS
Voted – D Magazine Best Doctor in Dallas – 2017
Recognized among D Magazine's Best Doctors in Dallas – 2019
Recognized among D Magazine's Best Doctors in Dallas – 2021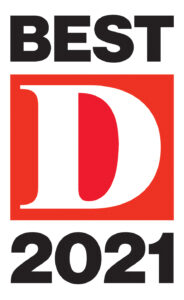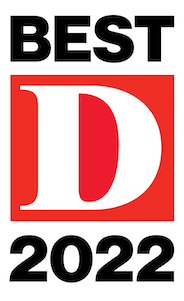 The Orthopedic physicians, surgeons, and physical and occupational therapists at OrthoTexas offer the best available treatment options for all foot and ankle related medical conditions. We provide personalized care to patients recovering from surgeries or injuries.